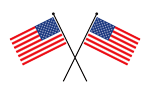 HAPPY INDEPENDENCE DAY EVERYONE!
Important update: Yurezz Home Center will be closed from Saturday, July 1st through Tuesday, July 4th in honor of Independence Day. We'll resume our regular schedule on Wednesday, July 5th. Enjoy the holiday!
Welcome to
Yurezz HOME CENTER OF BYRON
(Formerly Known As Yurezz Home Center of Bryon)
Click, Call or Come see the Yurezz team and put your mind at ezzzz!
Where home buying is easy!
Yurezz Home Center is a full-service retailer of manufactured and modular homes in Byron, Georgia. Whether you're in the market for a modest first home or you're searching for something with enough room for your entire family, we want to help find you a gorgeous home that serves all your needs. We're proud to offer factory-built homes from Live Oak Homes, TRU, Sunshine Homes, Clayton Built, Champion Homes, Winston Homebuilders, TownHomes, Kabco Builders Inc, Hamilton Homebuilders, Fleetwood Homes and Deer Valley Homebuilders— respected home builders with reputations for crafting beautiful, quality homes. At Yurezz Home Center, you can browse a wide variety of floor plans we've hand selected for the excellent features and value they have to offer. Our friendly, professional home consultants can help you find the one you love, and they'll help you customize it to meet your personal wants and needs.